DIAGNOSTICA STAGO
Offers a complete system of hemostasis instrumentation and optimized reagent kits for research, as well as for routine analysis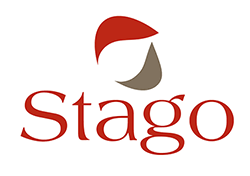 Actualizado
El STA R Max 3 es un analizador versátil, que se adapta a cualquier configuración de laboratorio, con rendimiento equivalente, ya se utilice solo o integrado en una pista automatizada. Está respaldado por una gama de reactivos que ofrecen un menú completo.
Mas detalles
STA-Liatest D-Di Plus was developed as an evolution of the STA-Liatest D-Di, one of the most published D-Dimer assays, also FDA approved for aid in the diagnosis of Venous Thrombo Embolism (VTE). In STA-Liatest D-Di Plus, the addition of a blocking agent improves the analytical and diagnostic performances of the assay by minimizing interferences to heterophilic antibodies, including rheumatoid factors (RF) and Human Anti-Mouse Antibodies (HAMA). By minimizing the interferences from heterophilic antibodies, STA-Liatest D-Di Plus has been designed to show improved specificity for even more efficacy.
Mas detalles
MyOptiLab workflow analysis is based on Lean and Six Sigma methodologies used in various industries, and offers an avenue for increasing productivity and quality. MyOptilab is a collaborative process wherein Stago first establishes the goal with the client's team to understand current challenges and identify current expectations. Stago's Lean six sigma expert will then come to observe, measure and describe the current situation. It will provide evidence of improvement and motivate the client's team with a clear action plan.
Mas detalles