84 Compañías | 441 productos médicos
Perry Health's Disposable Protective Suit For Medical Use are made of non-woven fabric with film and undergo sterilization treatment by use of ethylene oxide. The protective equipment for medical staff is FDA as well as CE certified and comes in a packing of one piece (individual polybag) and 30 pieces per carton.
Mas detalles

The SARS-COV-2 Variants Real Time PCR kit uses real-time reverse transcription and amplification of nucleic acids in one step for the detection of SARS-CoV-2 and identification of the main SARS-CoV-2 variants of concern.
Mas detalles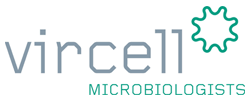 The LIAISON SARS-CoV-2 Ag assay is a chemiluminescence sandwich-immunoassay (CLIA) based technology for the quantitative determination of Nucleocapsid antigen protein from SARS-CoV-2 samples - in nasal swab (NS), nasopharyngeal swab (NPS) eluted in UTM/VTM directly from individuals who are suspected of COVID-19 by their healthcare provider within the first 10 days of the onset of symptoms. The assay is a unique quantitative solution to detect suspected COVID-19 patients, do contact tracing and rapidly implement isolation procedures for those patients who have been infected and might be able to spread SARS-CoV-2.
Mas detalles