201 Compañías | 870 productos médicos
The Acusera SARS-CoV-2 Antibody Control comprises both reactive and non-reactive controls for anti SARS-CoV-2, and will support assay validation and routine performance monitoring of serological assays for COVID-19. Conveniently supplied in a liquid ready-to-use format with a 30-day open vial stability, waste is kept to a minimum. As a true third party control, independent performance assessment is guaranteed.
Mas detalles

The COVID-19 Ag Gold is a rapid, reliable and easy to use COVID 19 saliva antigen test that provides results within 10 minutes. The saliva lateral flow test includes all necessary reagents and requires no additional specialist equipment to conduct a successful COVID-19 test, making it ideally suited for quick detection of the risk potential in sensitive areas of clinics, care facilities, test centers, companies, industries, and practices.
Mas detalles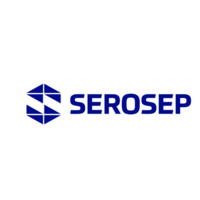 Lumipulse G B•R•A•H•M•S PCT immunoreaction cartridges are for in vitro diagnostic (IVD) use with a two-step sandwich immunoassay method on the LUMIPULSE G system for the quantitative determination of procalcitonin (PCT) in human serum and plasma. The CE marked test is the most sensitive fully automated PCT test and the assay utilizes proven CLEIA (chemiluminescent enzyme immunoassay) technology with results that in up to 35 minutes.
Mas detalles