25 Compañías | 60 productos médicos
The COVID-19 VIRCLIA is an indirect chemiluminescent immunoassay to test antibodies against SARS-COV-2 in human serum/plasma and is available in monotest format with ready-to-use reagents. It features a simple and automated protocol with fast results, offers custom set-up of samples and reagents, and allows pipetting from primary sample tube without the need for further manipulation.
Mas detalles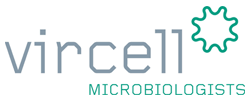 EUROIMMUN's portfolio for COVID-19 diagnostics includes the EURORealTime SARS-CoV-2 for sensitive direct virus detection, as well as ELISAs based on spike protein domain S1 (IgG, IgA) or modified nucleocapsid protein (NCP, IgG). The IgG ELISAs demonstrate specificities of 99.6% and 99.8% and sensitivities of 94.4% and 94.6%, respectively. The antibody detection can also be performed using dried blood spots taken with the Blood Collection Set. The ELISAs can be processed fully automatically, for example on the EUROLabWorkstation ELISA. All the tests are CE marked.
Mas detalles
The FTD SARS-CoV-2 Assay for the specific detection of the novel coronavirus causing COVID-19 is designed for high sensitivity, specificity, and inclusivity. It covers highly conserved regions within ORF1ab and N gene, and uses the same assay setup protocol and thermal-cycling profile as all FTD respiratory disease kits.
Mas detalles