74 Compañías | 290 productos médicos
The new SGTi-flex COVID-19 Ag is a one step, rapid gold nanoparticle-based immunochromatographic test for the qualitative detection of specific antigens of COVID-19. The cartridge-based lateral flow test provides results within 20-30 minutes and enables simple and reliable handling without requiring a device.
Mas detalles

The CE marked Lumipulse G SARS-CoV-2 Ag is designed for in vitro diagnostic (IVD) use with the Lumipulse G system for the detection and quantitative measurement of SARS-CoV-2 antigen in human nasopharyngeal swab or saliva. The assay is meant to be used as a diagnostic tool for the confirmation of a SARS-CoV-2 infection and utilizes proven CLEIA (chemiluminescent enzyme immunoassay) technology with results available in up to 35 minutes.
Mas detalles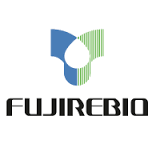 YHLO iFlash-2019-nCoV Antigen Test applies the chemiluminescent immunosassay (CLIA) for the qualitative detection of SARS-COV-2 antigen in nasal swab or nasopharyngeal swab.
Mas detalles