10 Compañías | 132 productos médicos
Segunda mano
The GE Senographe DMR Plus mammography system provides superb image quality with its Maxi Ray x-ray tube and the SharpIQ grid system for cleaner images, and has five photocells for a wider range of breast placement. It employs a unique, patented bi-metal mammography tube with a Rhodium track for superior imaging of the most challenging breast tissues and offers the patient a hands-free compression exam with compression paddles.
Mas detalles

Segunda mano
GE Aisys Carestation controla y mide digitalmente la ventilación, la vaporización y el suministro de gas. Con un diseño modular con componentes actualizables, sus pantallas están unidas a un brazo móvil con rotación de 360 grados.
Mas detalles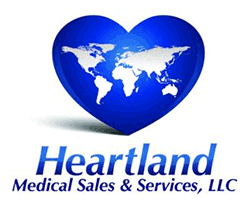 Segunda mano
The GE LightSpeed is a third generation multi-slice helical CT scanner featuring a 53 kW generator, 6.3 MHU tube and a fast gantry rotation time of 0.5 seconds. The LightSpeed 16 is capable of imaging 16 slices per rotation, while the LightSpeed Ultra is capable of imaging eight slices per rotation.
Mas detalles