SARSTEDT AG+CO KG
Sarstedt provides laboratory and medical equipments, and develops, manufactures and sells equipment and consumables in the field of medicine and science. The company offers tailor-made laboratory product solutions for applications in molecular biology, biochemistry and cell biology, laboratory automation systems, regiona
...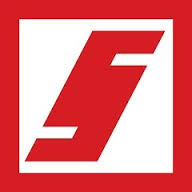 Actualizado
The S-Monovette PBM ultra-low volume blood collection system is designed to meet patient blood management initiatives by significantly reducing diagnostic blood loss and associated hospital acquired anemia. Offered with reduced dimensions range and standard preparations for routine tests, it can be filled by vacuum pressure or manually like a syringe, which permits user control of pressure to accommodate vein conditions without sample transfers.
Mas detalles
The PVS 1625 is a comprehensive, modular laboratory automation system for pre- and post-analytical processing that can be customized according to the facility's needs and can be complimentary to any analytical platform or used independently. It is compatible with most analyzer racks and common tube types and dimensions, and is s particularly ideal when aliquoting is needed offline of a track system.
Mas detalles
SARSTEDT cell strainers provide an innovative, quick and easy-to-handle solution for the preparation of single-cell suspensions (primary cell cultures and flow cytometry). Available with three high-grade nylon mesh options, they are individually wrapped in a sterile paper/plastic packaging with four cams on the frame to ensure continuous ventilation during filtration.
Mas detalles