MedGyn
MedGyn Products manufactures and distributes medical devices for the women's healthcare industry including disposables, high quality instruments and equipment to OB/GYN professionals around the world. Our focus on our corporate values has allowed us to continually grow for over two decades as one of the leading supplier
...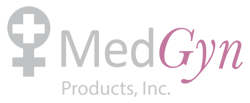 Actualizado
The Balloon Catheter is a disposable, multiple lumen catheter attached to an inflatable balloon system. It is designed to provide tamponade for controlling hemorrhage from the uterus and vagina.
Mas detalles
El TC2 utiliza comunicación inalámbrica para la transmisión de imágenes y presenta un diseño de sonda de doble cabezal con sondas convexas y transvaginales en cada extremo. La sonda de ultrasonido se puede conectar fácilmente a una tableta o teléfono inteligente.
Mas detalles
El sistema de Bomba de Vacío Senator tiene una capacidad de succión de 30 litros por minuto e incluye un interruptor de pedal, un carro, dos botellas, un soporte para botellas y una carcasa robusta. Asegura una baja vibración y un funcionamiento casi silencioso con un desgaste mínimo.
Mas detalles