ARJO HUNTLEIGH
ArjoHuntleigh provides caregiver equipment for safe patient handling and prevention of venous thromboembolisms and pressure ulcers, as well as medical beds, intensive care units, early mobility, hygiene systems and bariatric care. It also offers products for the elderly care sector, such as positioning solutions, mattres
...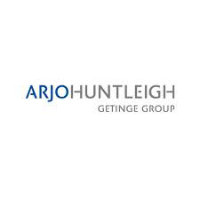 Actualizado
The Maxi Sky 440 is an easy-to-operate portable ceiling lift system, which allows a single caregiver to perform transfers of patients, avoiding the stress and strain associated with manual lifting. Designed to be easy to move around and to quickly attach to a gantry or track, it can be set up wherever patient handling is required and its integrated foldable two point spreader bar is also compatible with the large range of Arjo loop slings.
Mas detalles
The Prioma electric couch range is suitable for a wide range of examinations, manual therapy techniques and various medical procedures. The versatility of the 2-section and 3-section models allows greater flexibility when positioning patients for a wider range of examination and treatment procedures.
Mas detalles
Lifeguard 50 is a high specification trolley that has been designed to cope with the rigors and demands of an emergency department. It provides a sturdy, reliable patient surface that supports efficient examination, diagnosis and treatment, and with a maximum safe working load of 250 kg (550 lbs.), caters safely to heavy patients.
Mas detalles