Comen Medical
Comen Medical manufactures medical devices for electro-physiology monitoring, ECG diagnosis, ultrasonic maternal and fetal monitoring, anesthesia, neonatal nursing and ORs. The company has developed specialized monitors such as transport monitor, emergency monitor and cardiovascular monitor, which are ideal for medica
...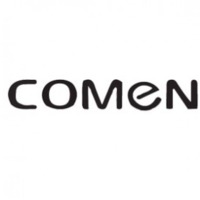 Miembro Oro
Actualizado
The C21/22 specialized fetal & maternal monitor has a structure designed with a damping axis to overcome the instability of the old touch operation, while the magnetic design allows the screen and the main unit to fit perfectly. It features a 12.12.1-inch LED backlit touch screen which is 0-0-90° tilt angle adjustable, making the monitor convenient for multi-angle observation.
Mas detalles
The ME600 infusion pump comes with a sophisticated motor and dual detectors that guarantee infusion precision and stability, while its intelligent pulse compensation technology and heating technology ensure consistency of long time infusion rate. The all-sight LED alarm lamp, infusion state can be seen from a long distance, while a variety of audible and visible alarms guarantee safety infusion.
Mas detalles
The H3 is a 3-channel electrocardiograph machine that offers a 6.2-inch LCD touch screen (resolution 800×480), 3×4 and 6×2 display formats, and simultaneously display of 12- lead waveforms. It features an intelligent brightness sensor for automatic adjustment of screen brightness and can store 40,000 ECG built-in records in a binary image format.
Mas detalles