Drager Medical
Drager Medical manufactures anesthesia workstations, medical ventilation, patient monitoring as well as neonatal care for premature babies and newborns, as well as personal protection and plant safety products, including respiratory protection equipment, stationary and portable gas detection systems, professional divin
...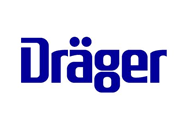 Actualizado
The Breas Vivo 65 is an advanced homecare ventilator designed to deliver secure and comfortable (life-support) treatment to adult and pediatric patients from 5 kg. It can be used for a wide variety of patients thanks to a comprehensive set of modes, circuits and accessories. The dual limb circuit allows for measurement of exhaled volumes providing additional security. The extensive monitoring capabilities help obtain a better insight into the quality of ventilation. The Vivo 65 is an excellent choice for mechanical ventilation at home, in the hospital and in long- term care facilities.
Mas detalles
The Oxylog 3000 plus for transport ventilation offers high performance ventilation with features such as AutoFlow®, integrated capnography and non-invasive ventilation. The compact and robust transport ventilator helps treat and transport patients safely and provides the feedback needed on the effectiveness of ventilation therapy.
Mas detalles
The Evita Infinity V500 is a highly advanced ventilation unit for use in acute care respiratory support for adult, pediatric and infant use. Delivering high performance ventilation capabilities, comprehensive monitoring and effective treatment functions, it is the ideal choice for respiratory care clinicians and intensivists alike.
Mas detalles