Drager Medical
Drager Medical manufactures anesthesia workstations, medical ventilation, patient monitoring as well as neonatal care for premature babies and newborns, as well as personal protection and plant safety products, including respiratory protection equipment, stationary and portable gas detection systems, professional divin
...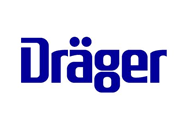 Actualizado
The Seattle PAP non-invasive respiratory support system for newborns consisting of a bubble box, a rising pipe angled at 135 degrees, a pressure relief valve, and a breathing circuit can be used in combination with nasal prongs and mask. Designed to create continuous positive airway pressure and pressure oscillations, it supports spontaneous breathing by delivering a continuous, positive pressurized gas flow from a flow and oxygen source to the baby's airways.
Mas detalles
The HI-Flow Star nasal cannula reduces the risk of skin lesions on the face and gives the patient maximum freedom when eating, drinking and talking. It offers a more comfortable alternative to non-invasive ventilation face masks, and its symmetrical design allows it to be attached either from the left or right side of the patient's bed.
Mas detalles
The Atlan A350/A350 XL anesthesia workstation offers high-class safety for every OR and is equipped with an electronic gas mixer with automatic fresh-gas composition control. With a platform design that offers full flexibility for most spatial conditions, its comprehensive set of clinical features and proven ventilation quality make it ideal for all patients and surgical procedures.
Mas detalles