Molzym GmbH
Molzym develops innovative solutions focused on new processes enabling and facilitating the molecular diagnosis of infectious diseases caused by bacteria and fungi. It offers more than 50 ultra-clean products for molecular microbial analysis by PCR-, hybridization- and NGS-based methods in 30 countries worldwide.

Molecular Diagnostic System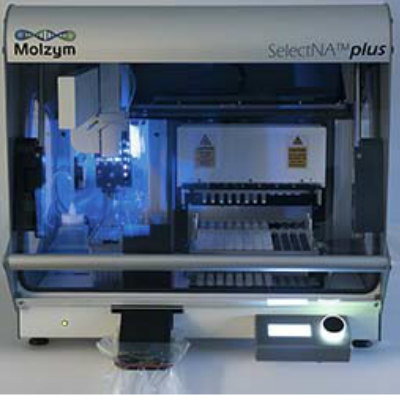 Descripción:
The SelectNA plus is a fully-automated molecular diagnostic system for robotic DNA extraction in the course of culture-independent diagnosis of pathogens and analysis of microbiomes. It offers walk-away, vacuum filtration-based pathogen enrichment and DNA extraction using all kinds of specimens from primary sterile body sites, including fluid and tissue samples.
Enviar un mensaje al proveedor