Pruebas Rápidas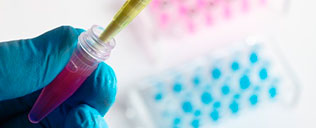 251 Compañías | 1397 productos médicos
Vivalytic SARS-CoV-2 Pooling es un cartucho de prueba de PCR rápido en tiempo real que brinda resultados de manera oportuna, directamente en el punto de atención para permitir que el paciente tome rápidamente las precauciones recomendadas.
Mas detalles

The OSOM RSV/Adeno test is a rapid chromatographic immunoassay for the qualitative detection of Respiratory Syncytial Virus (RSV) and/or Adenovirus antigens directly from nasal swabs or nasal suction fluid in patients suspected of having a viral respiratory infection. Throat swabs are also an acceptable sample type for the detection of Adenovirus antigens.
Mas detalles
D-Dimer Fast Test Kit (Immunofluorescence Assay) is intended for the in vitro quantitative determination of D-Dimer in human plasma or whole blood samples. The test is used as an aid in the assessment and evaluation of patients suspected of deep-vein thrombosis or pulmonary embolism.
Mas detalles