Sistemas de Inmunoensayo
181 Compañías | 575 productos médicos
La solución todo en uno STARlet-AIOS para pruebas moleculares es un sistema de PCR completamente automatizado (MDx) que proporciona flujo de trabajo de PCR en tiempo real de alto rendimiento desde la extracción de ácido nucleico hasta la interpretación de resultados.
Mas detalles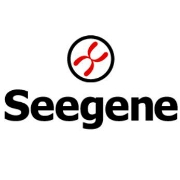 Confiscope G20 es un analizador colorimétrico portátil para la lectura automatizada e interpretación de las pruebas rápidas inmunocromatográficas de GenBody. El instrumento utiliza fotometría para detectar marcadores visuales.
Mas detalles

The QuantStudio 12K Flex system is a highly flexible, comprehensive real-time PCR platform that leverages the best of Applied Biosystems real-time technology in a single instrument. It includes easy-to-change blocks that can accommodate OpenArray plates, TaqMan array cards, 384-well, 96-well, and FAST 96-well plates, allowing labs to select the format that is right for their project whether it's now or in the future, for maximum flexibility and consistency in research.
Mas detalles