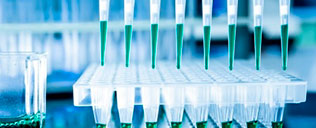 369 Compañías | 3082 productos médicos
The EXACTO® PRO HIV Rapid Diagnostics Test is a third-generation immunochromatographic assay, allowing the qualitative detection of antibodies against HIV-1 (including subtype O) and HIV-2 in whole blood, serum or plasma. The test is available in a self-test or laboratory testing format and has been acknowledged in the list of diagnostic test kits for HIV by the Global Fund.
Mas detalles

The miniiSED™ is the newest addition to the iSED® family of Erythrocyte Sedimentation Rate (ESR) analyzers from ALCOR Scientific. The miniiSED™ measurement of ESR is fast, accurate and unaffected by variables associated with traditional methodologies, such as hematocrit. This single position, fully automated ESR analyzer works directly from primary EDTA tubes or BD Microtainer® MAP Microtubes, requires 100 microliters of sample, has an internal barcode reader, and produces stat results in 15 seconds!
Mas detalles

El analizador GEM® Premier™ 5000 de Instrumentation Laboratory con panel de CO-Oximetría integrado es un analizador revolucionario para los puntos de atención y el laboratorio centralizado, con Manejo Mejorado de Calidad Inteligente 2 (iQM®2).
Mas detalles