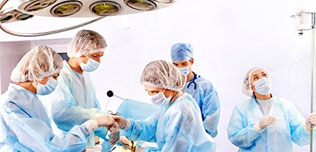 187 Compañías | 867 productos médicos
The OptoMedic 104K WhtNavi white light endoscopic imaging system is intended to be used with endoscope, monitor, endo-intervention accessories, and other auxiliary equipment for real-time visible observation, diagnosis, treatment and image recording. 4K high resolution offers more accurate qualitative white light imaging without flickering or delay, and its patented intelligent dimming technology can prevent biological thermal burns.
Mas detalles

The new NovaSure V5 global endometrial ablation (GEA) device has an updated cervical seal, featuring EndoForm technology, designed to increase the sealing surface and accommodate a range of cervical canals and anatomical variability. The device's AccuSheath markings are designed to improve the accuracy and confidence of seating and fundal placement. It is also equipped with SureClear technology, Hologic's unique fluid removal system, which provides integrated suction through the array by constant tissue contact while simultaneously removing ablation by products such as vapor and fluid from the uterus. The NovaSure V5 endometrial ablation system is not only outfitted to support the physician through comfort and control but is also specifically designed to cater to various cervical canal sizes.
Mas detalles

The VPX35 is a portable, high power suction unit delivering vacuum flow rate of >35l/minutes and features an oil-free precision vacuum pump for delivering accurate levels of suction. Robust, simple to use, fully mobile and capable of achieving high flow rates, it is also available with a pneumatic footswitch variant.
Mas detalles