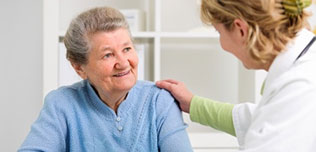 54 Compañías | 179 productos médicos
The LED-100 examination lamp provides three times better light output than standard lamps with exceptional longevity and brightness. It has a flexible, chrome-plated, top base with four casters for excellent maneuverability and stability, and is used to assist in performing clinical and gynecological exams.
Mas detalles
The Coolview CLED23 examination light emits 60,000 lux of intense bright light at 0.5m, providing a pool of clear light during procedures, and four easily selectable settings allow the light intensity settings to be altered for providing suitable level of intensity for all procedures. It uses an anti-microbial active substance which is molded into the lamp head, inhibiting the growth of micro organisms, including MRSA, and making the lamp permanently resistant to contamination.
Mas detalles

The Balloon Catheter is a disposable, multiple lumen catheter attached to an inflatable balloon system. It is designed to provide tamponade for controlling hemorrhage from the uterus and vagina.
Mas detalles