Infraestructura hospitalaria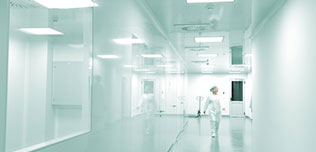 99 Compañías | 371 productos médicos
The POC-624 is a high-performance, ultra-thin, point-of-care terminal that features an 8th gen Intel processor and NVME SSD for rapid computing, along with a 24-inch full HD display with PCAP multi-touch panel. With its fanless design with IP54-rated protection for enhanced hygiene and sanitation, the POC-624 enables improved operational effectiveness in hospitals, clinics, and care homes.
Mas detalles
The Patient Infotainment Terminal is mainly based on the patients' situation as a starting point and allows patients to easily provide feedback for their needs. It also provides Internet services, health education information, promotional videos, and rich information on medication and medical services.
Mas detalles
The Bedside Information Terminal (BIT) provides the nurses and patients different kinds of services. Through the BIT, the patient information can be seen, and remarks and the name of the medical team are displayed on the main screen. It also offers request feedback function, announcement information, and card function.
Mas detalles