Infraestructura hospitalaria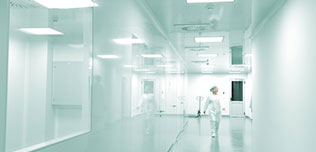 99 Compañías | 382 productos médicos
The POC-624 is a high-performance, ultra-thin, point-of-care terminal that features an 8th gen Intel processor and NVME SSD for rapid computing, along with a 24-inch full HD display with PCAP multi-touch panel. With its fanless design with IP54-rated protection for enhanced hygiene and sanitation, the POC-624 enables improved operational effectiveness in hospitals, clinics, and care homes.
Mas detalles
Ampronix introduces our latest addition to our product line which is a Facial Recognition Thermal Camera with optional LED kiosk. This Thermal Facial Recognition camera is perfect for screening employees or customers for accurate temperature readings. The camera comes equipped with a Sony 2MP Camera as well as a German Made Thermal Sensor which allows the camera to provide Accurate temperature readings. There is also a built in Cloud Management Platform that allows viewing of Live Temperature Screenings. In addition the Platform can handle 10,000 unique faces and can do facial recognition while wearing a mask. Contact Ampronix Today to Reserve Inventory!
Mas detalles

The HIT-512 is an 11.6-inch all-in-one infotainment terminal for healthcare and iServices that is powered by the Intel Apollo Lake processor which supports Windows, Android, and Linux operating systems. The HIT-512 can be used for communication between family members via webcam, WiFi, and Ethernet network connectivity, and can also be used to authenticate hospital staff and patients through RFID and Smart Card Reader modules. HIT-512 is ideal for applications within hospitals, such as nurse calls or bedside information terminals. It is also suitable for other healthcare-related environments such as treatment centers, eldercare, and fitness centers.
Mas detalles