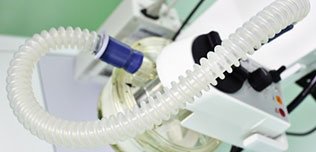 57 Compañías | 148 productos médicos
The GN-1000 Nebulizer evaporates the medicine and introduces it into the respiratory system. The device evenly sprays microscopic particles with low noise levels. The unit's simple but elegant design allows it to be fitted easily in confined spaces.
Mas detalles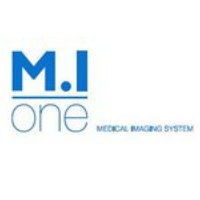 The Philips Respironics E30 ventilator is easy to use with quick set-up and simple operations allowing healthcare providers with a wide range of skill sets to treat and monitor patients. It has been granted an Emergency Use Authorization (EUA) by the FDA for use in the US during the COVID-19 health emergency for use to treat patients with respiratory insufficiency and can be used when there is limited access to a fully-featured critical care ventilator.
Mas detalles
The Philips Trilogy EV300 hospital ventilator delivers enhanced performance in noninvasive (NIV) and invasive (IV) ventilation, so patients can be treated with a single device throughout their hospital stay, regardless of changing conditions. Designed for fast set-up and stress-free operation, its simple graphical interface, 8-inch touchscreen, pre-configured settings, and intuitive menu navigation allow rapid settings and changes for a wide range of patients.
Mas detalles