Pruebas Rápidas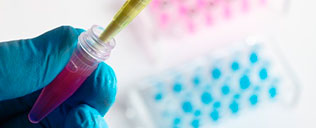 251 Compañías | 1397 productos médicos
The VIRAPID HYDATIDOSIS immunochromatographic test for the qualitative detection of total antibodies against Echinococcus granulosus in serum/plasma samples offers rapid detection with visual reading in just 30 minutes. All necessary reagents are included in the kit and it is suitable for big as well as small laboratories.
Mas detalles
The ADENOVIRUS ELISA Indirect immunoenzyme assay to test antibodies against adenovirus in human serum/plasma does not require sample pre-dilution, serum dilution and sorbent treatment. It allows for the performance of all possible combinations of IgG and IgM determinations, and suitable for automated ELISA systems.
Mas detalles
The cobas HIV-1 is an in vitro nucleic acid amplification test for the quantitation of HIV-1 in EDTA plasma of HIV-1-infected individuals and is meant for use on the cobas 6800/8800 system. It targets the gag and LTR regions of the HIV-1 genome for improved genotype inclusivity, detects HIV-1 variants and potentially avoids under quantification.
Mas detalles