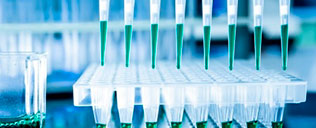 370 Compañías | 3102 productos médicos
The VISION automatic ESR analyzer makes use of primary EDTA tubes and delivers results in 20 minutes, providing assigned value and L-J chart of Bio-Rad control. It offers unique real time ESR curve display and temperature-corrected ESR results, along with excellent Westergren correlation.
Mas detalles
The UNICELL-S immunofluorescence reader delivers results in three to 15 minutes using serum, plasma or whole blood sample types. It features a built-in touch screen and thermal printer, and provides reagent information via ID card and reagent barcode. Test items include cTnI/CK-MB/Myo, cTnI, CK-MB, Myo, NT-proBNP, D-Dimer, PCT, CRP, AMH, Inhibin B, HbA1c, 25-OH Vitamin D, etc.
Mas detalles
YHLO's ELISA Test Panel for the UNION Monotest immune analyzer can test for various ELISA parameters, including autoimmunity, infectious diseases, reproductive health, and routine such as tumor markers, anemia and allergy, thyroid and bone metabolism, among others
Mas detalles