18 Compañías | 71 productos médicos
Protex Pro is indicated for the cleaning and disinfection of hard surfaces of non-invasive, non-critical and non-lumened medical devices. It is effective against bacteria, yeast and fungi, and also destroys DNA and RNA on skin surface ultrasound transducers and stations, IV poles, monitors, keyboards, counter tops and probe holders.
Mas detalles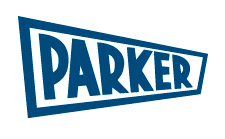 Perry Health's Disposable Protective Suit For Medical Use are made of non-woven fabric with film and undergo sterilization treatment by use of ethylene oxide. The protective equipment for medical staff is FDA as well as CE certified and comes in a packing of one piece (individual polybag) and 30 pieces per carton.
Mas detalles

The Balloon Catheter is a disposable, multiple lumen catheter attached to an inflatable balloon system. It is designed to provide tamponade for controlling hemorrhage from the uterus and vagina.
Mas detalles