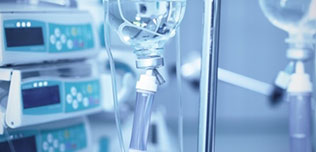 200 Compañías | 1016 productos médicos
The BM5 multi-parameter patient monitor offers individual sweep setting for each parameter, including ECG, SpO, NIBP, Respiration, 2IBP, 2Temperature and ETCO (optional). It features a 10.4-inch TFT color screen LCD monitor and stores 168 full hours trend data, screen freeze ON/OFF and drug calculation.
Mas detalles
The Cardio Touch3000 is a 12-channel interpretive ECG machine that offers over 130 kinds of interpretation results based on the advanced Minnesota code and has internal memory for storing results of up to 200 patients. It features a wide and clear color TFT LCD, touch screen for easy operation, rotary key access to all menus and one-touch operation (monitoring and recording mode).
Mas detalles
The Balloon Catheter is a disposable, multiple lumen catheter attached to an inflatable balloon system. It is designed to provide tamponade for controlling hemorrhage from the uterus and vagina.
Mas detalles