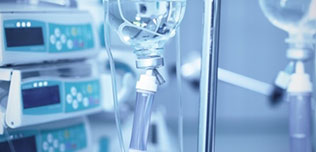 200 Compañías | 1025 productos médicos
The Reusable CPR Resuscitation System is a full line of resuscitators manufactured with Silicone and Polysulfone material providing superior lung compliance "feel." This system is fully autoclavable with the exception of certain accessories and replacement items such as the reservoir bag, oxygen tubing and accessories.
Mas detalles
Fills spontaneously after they are squeezed, pulling oxygen or air into the bag - Remains inflated at all times - Can deliver positive pressure ventilation without a compressed gas source - Requires attachment of an oxygen reservoir to deliver 90% - 100% oxygen. In the long run, Mercury Medical® offers you the most comprehensive resuscitation systems designed to manage health care costs more efficiently.
Mas detalles
Whether you're resuscitating an infant, child, small adult or adult, we supply the accessories and CPR Bags for your critical care needs.
Mas detalles