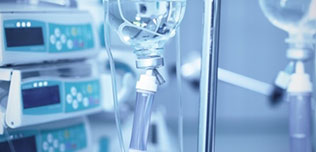 200 Compañías | 1025 productos médicos
► Choice for variety of devices: ► Patient monitors (with external devices connected) ► Fetal monitor, ECG machines, Vital signs monitors ► Infusion pump and medical devices... ► More bases, casters, color are available, can be changed as per your request.
Mas detalles
► Transparent material, Latex or latex free. ► Leakproof design for repeated puncture operation.
Mas detalles
► Allows syringe connection without risk of accidental infusion and eliminates stopcock handles ► No retrograde fluid up the IV line ► Secure connection ► Maximum delivery of drug to patient ► Can be used with any infusion pump
Mas detalles