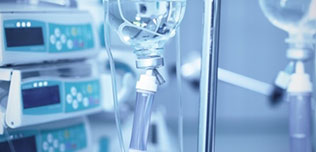 197 Compañías | 985 productos médicos
The Stratus CS 200 is designed to facilitate rapid decision making and optimal care at the POC for cardiac patients. Key features include simple operation, as well as user-friendly touch screen, barcode reader, and bi-directional connectivity for safe and secure results transmission.
Mas detalles

The UNISIM vital signs simulator has been linked with the PULS-R SpO2 simulation finger to provide improved vital signs simulation and measurement. The combination of the two systems offers an accurate and convenient all-in-one solution for reliable simulation results.
Mas detalles

●5.7" Color LCD display ●Alphanumeric Keyboard can input paptient information conveniently. ●With pace-maker detection and anti-defibrillation ●Automatic measurement and interpretation tested with authoritative CSE database ●122 kinds of arrhythmia analysis,300 Digital ECG Records ●Last 120 seconds 12-leads waveforms reviewable and recordable ●USB Port for Data Output ●Optional PC based ECG Management Software
Mas detalles