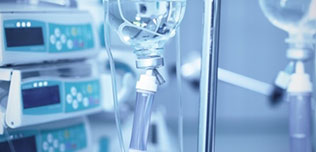 197 Compañías | 985 productos médicos
The Soft Plus is a standalone skin, hair and cellulite assessment system for expert screening and consultation that is available in flexi-mode, allowing the user to choose the probes required w/out the camera. It facilitates storage of customer data and files for future consultation to encourage client return and does not require a connection to a PC to operate or store files.
Mas detalles
The Pletix is a non-invasive instrument for the screening of CVI (Chronic Vein Insufficiency) and measures the refilling time (RT) of the veins of the legs. It is designed to screen for vein health and provide timely advice to patients by identifying and managing circulatory problems of the leg.
Mas detalles
The T34L-PCA infusion pump is lightweight and compact enough to make it suitable for both bedside and ambulatory use. It can provide a complete range of infusion onboard any air or ground vehicle, and is suitable for adult or pediatric use.
Mas detalles