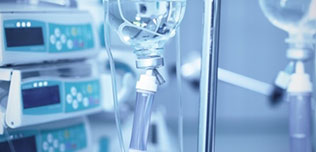 199 Compañías | 1029 productos médicos
The STAR8000 multi-parameter patient monitor features a 12.1-inch LED- backlit display with low power consumption and extended runtime, along with an ultra quiet fan-less design. Comen's patented blood pressure interface ensures a smoother user experience alongside other features such as alarm-trigger printing function, large-capacity storage space and built-in high-capacity lithium battery.
Mas detalles
The NC5 vital signs monitor has an 8-inch capacitive touch screen monitor built in its ultra-narrow bezel design with quick-responding touch sensitivity. As a spot check monitor and bed side monitor, it integrates NIBP, SpO2, ECG, Ear Temp, making it suitable for the outpatient and emergency wards for quick measurement of physiological parameters.
Mas detalles
The H12 is a high-end 12-channel electrocardiogram machine with a compact, flexible and intuitive design and featuring a 10.4-inch LED HD full touchscreen with full vertical screen display in two display formats (12x1 and 6x2). Its high precision digital filtering technology eliminates baseline drift and other disturbances, providing real and accurate ECG waveforms, while its stylus makes operation and input easier.
Mas detalles