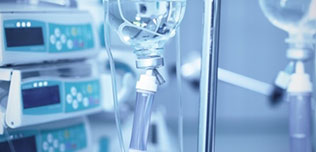 200 Compañías | 1016 productos médicos
The Sonicaid D920/D930 waterproof audio Dopplers are available with fixed 2 or 3MHz high sensitivity waterproof probes that provide excellent audio quality and ensure easy and reliable detection throughout pregnancy. Other features include low battery indicator, easy clean transducer for improved infection control, and a belt clip to aid handling.
Mas detalles
The SC300 is a mains/battery operated compact spot check vital signs monitor offering a range of measurements, including non-invasive blood pressure, pulse rate, pulse oximetry and wireless tympanic temperature option. Equipped with a long life 12 hour high capacity battery pack, it can be used in any healthcare setting and is suitable for adult, pediatric or neonatal patients.
Mas detalles
The NeoDR mobile DR system is specifically designed for the neonatal department with a high DQE, high resolution small detector for the incubator, small power generator and high-specification X-ray machine that significantly reduce radiation dose for the safety of babies. Its flat and folding arm design make it easy to move and position in small spaces, while its integrated design and easy operation make it suitable for neonatal ICUs.
Mas detalles