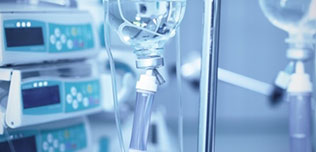 200 Compañías | 1025 productos médicos
The A2E combined transport monitor features a 3.5-inch HD color LCD that offers multi-channel waveform display along with full touch screen and quick button operation to facilitate ease of use. Lightweight and portable, with onboard power interface, it comes with gravity sensing that allows the medical staff to observe the patient's monitoring data and waveform from any angle.
Mas detalles
The E65 is a 12 channel ECG machine featuring an 8-inch color widescreen LCD monitor with touch screen operation design that offers 12-channel synchronous display. It uses an innovative fast baseline correction algorithm to conduct automatic ECG analysis through ECE CSE ECG database test.
Mas detalles
The P500 injection pump offers four types of injection modes – easy, flow rate, time-based, and body weight – and comes with 20 types of syringe brand (five international) with support for two custom syringes. It features a 2.4-inch LCD display, 12 types of audio-visual alarms for safety and real time display of the total injection volume for easy clinical observation.
Mas detalles