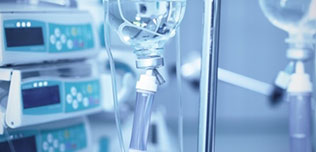 199 Compañías | 1029 productos médicos
The Compact plus is a new generation infusion pump that offers a large color display, guided loading, novel intuitive user interface, integrated DoseGuard drug library, and Li-Ion battery. It integrates the latest technological advances while ensuring simplicity and reliability through maintaining the proven robustness of the original compact pump range.
Mas detalles

The NEXO Contrast Management System is a server-based application intended to be used as a data-management and visualization system, and provides the users with record-lists, graphics and reports about data and performances. It is able to read, store, share, compare/relate, as well as graphically display data and injection programs coming from RIS, PACS and multiple enabled EmpowerCTA Injector Systems.
Mas detalles
The CT Exprès 3D contrast media delivery system is a multi-dose, multi-patient, syringe-less power injector for controlled automatic administration, on the venous side, of contrast media and saline, to human subjects while undergoing examination by means of a computed tomography (CT) scanner. It is specifically indicated for use in CT procedures for the delivery of ISOVUE (Iopamidol Injection) contrast media as supplied in an Imaging Bulk Package (IBP), for a maximum of 20 bottles of contrast media or a maximum of ten hours, whichever comes first, per Day Set III HP disposable.
Mas detalles