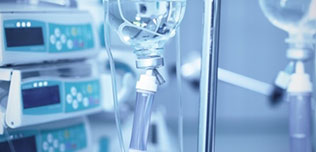 200 Compañías | 1016 productos médicos
The BELSON MK-5000 is a multi-parameter patient monitor that features a 1. 7-inch color TFT display with support for 12 channel waves and six parameters. It offers maximum 720 hours graphic and tabular trends of all parameters, up to 10,000 NIBP review, 200 alarm events review and two hours waveforms review.
Mas detalles

La Incu I ofrece una funcionalidad de alto nivel y una seguridad mejorada que admite una variedad de tareas realizadas en áreas que van desde la UCI hasta la atención obstétrica. Cuenta con una pantalla táctil y reduce el estrés relacionado con el ruido.
Mas detalles
The Atom Vacuum Extractor VP-450 is a gynecological vacuum extractor that supports a variety of medical tasks ranging from vacuum extraction to general vacuuming.
Mas detalles